Seeds and Spices
First-class product quality
Spice and seeds are tiny aromatic fruits and oil-bearing used in various culinary dishes. In the small quantities used to prepare culinary dishes, they have little nutritional value, but they stimulate the appetite, add zest to food, and enhance flavors. For example: sunflower seed, pumpkin seed, poppy seed, black pepper, chilli powder, cinnamon.

Most of the known seeds and spices originate from Europe, Africa, and Asian countries. Spices and herbs are obtained from non-woody and flowering plants. Spices are obtained from the dry part of the plant, such as creeping rootstalk, twigs and leaves, fruits, vegetables, nuts, flower buds, whole and ground seeds, and outermost layers of stems and roots, while herbs are always derived from the leaves. Moreover, spices and herbs are playing a significant role in the preparation of new food products. It provides a delectable, distinctive aroma, and taste to food products.
We offer best quality seeds and spices from around the globe
Sesame seed
Pumpkin seed
Sunflowerseed kernels
Humera White sesame
Black Cumin
Sweet Paprika, ground
Black Pepper
Cinnamon
Juniper Berry
Flaxseed
Kurkuma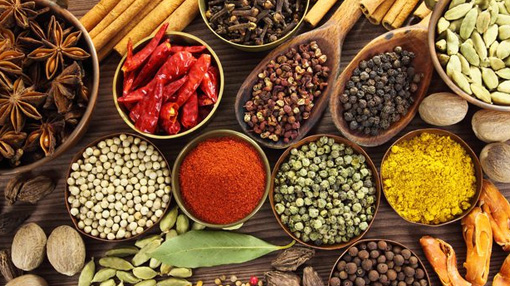 Do you have any questions, suggestions or would you like to make an enquiry? We will be happy to help you.
The most popular products