IQF Fruit
First-class product quality
Cavas International offers a complete IQF fruit program to supply all industries and wholesalers, including bakeries, food services, large supermarkets, and more. Individually quick freezing, or IQF, is one of the best and most effective ways to preserve food to guarantee maximum freshness. Vitamins, minerals, and fibre are preserved in the frozen fruit.

Another advantage is that cherries, strawberries, etc. are available all year round when frozen. Following customer needs, we freeze and process fruits of different diameters and shapes, whole, as grains, or in pieces.

We specialize in providing customers with premium-quality frozen fruits and vegetables grown from around the world.
Our products (of which some organic and/or sustainable):
Raspberry
Blackberry
Blueberry
Black Currant
Red Currant
Sour Cherry
Strawberry
Mango
Banana
Pinapple
Fruit mixes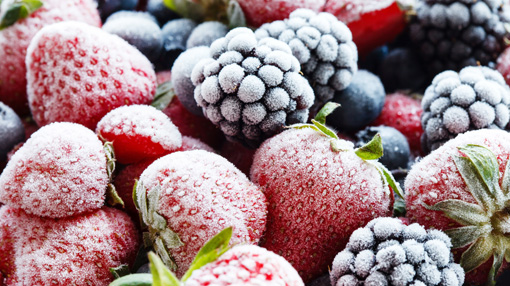 Frozen fruits are not only a good source of nutrients but also provide a steady supply of products and raw materials throughout the year. When fruit is frozen, it is picked at the peak of ripeness and flash-frozen soon after to preserve the optimal nutrition benefits.
Do you have any questions, suggestions or would you like to make an enquiry? We will be happy to help you.