IQF Vegetable
First-class product quality
CAVAS International supplies IQF – individually quick frozen – fruits and vegetables as food ingredients. Our IQF processing yields simply frozen and naturally delicious whole fruits and vegetables, as well as smaller pieces for your ingredient needs.

Frozen vegetables are not only cheaper and easier to prepare but also have a longer shelf life and can be purchased year-round. Because vegetables are usually frozen immediately after harvesting, they generally retain many of their nutrients.
Our products (of which some organic and/or sustainable):
Green Peas
Peppers
Spinach
Broccoli
Cauliflower
Sweet corn
Onion
Zucchini 
Vegetable mixes
Fries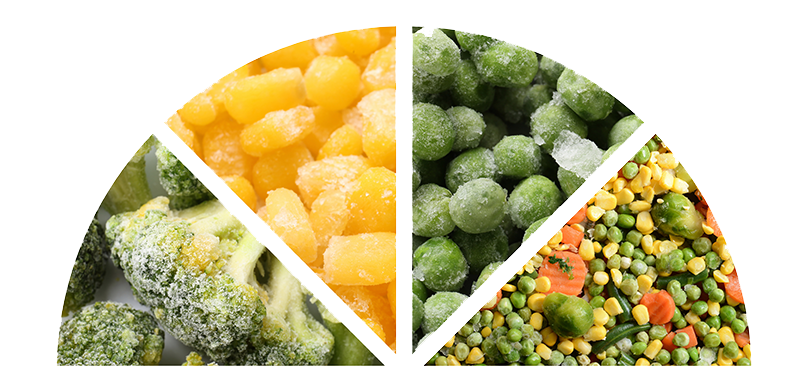 Do you have any questions, suggestions or would you like to make an enquiry? We will be happy to help you.